Friday, December 14, 2012
HCwDB of the Year: Bracket 3
Bracket #3. You know what to do.
HCwDB of the Year Finalist #1 (Bracket 3): Trent Assholio and Luscious Larissa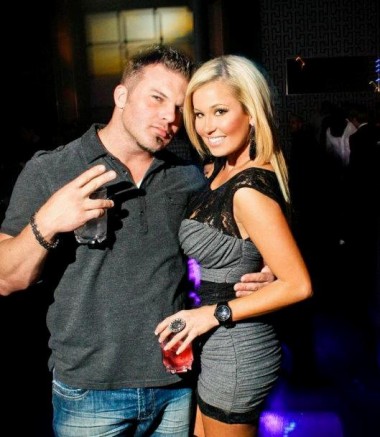 Early August's Monthly winner/loser is all that is crotch-itchy about everything.
Lucious Larissa is one of the hottest hotts competing in the Yearly, and Trent Assholio is every dick you went to high school with Brundleflied into a single mutant lipherpity.
Together, they make poo.
This really is underrated HCwDB.
It's not that outrageous paid-to-douche asshattery we're used to.
This is real "lock up your daughter from the semi-normal looking dude who bullshits you into thinking he's a good guy but is really all about the Mack" puckosity.
As such, it is a worthy entrant in the Yearly.
But enough to make the finals?
Ruh roh. Look who's up next…
HCwDB of the Year Finalist #2 (Bracket 3): Benzino and The Unholy Pear Fondle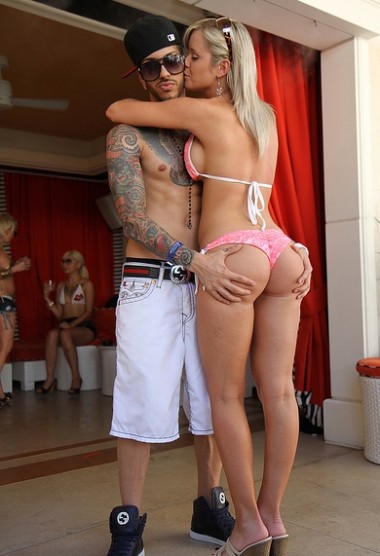 What more can be said about the atrocious blight known as Benzino?
This asstastic mug first showed up fondling Pear back in March in The Unholy Pear Fondle. However we did not realize the full extent of this douchenozzle until we identified him as Benzino mugging Soho Sophia in November.
From there, the run was as toxic as douchebaggery gets. There was:
Benzino's Mongoresque Stare with Party Hotts
And Benzino and Rich Girl Rachel Hott and Benzino and Rich Girl Rachel Hott's Rachels.
Mmmm… Rachel Hott's Rachels.
And of course, for full douche pedigree:
Benzino with Peter Pumpin'head
and
All the true uberdouches know each other.
Yowza. Gotta make Benzino and Pear the odds-on favorite in the semis.
But one more to go:
HCwDB of the Year Finalist #3 (Bracket 3): Jack the Lipper and Pouty Michaela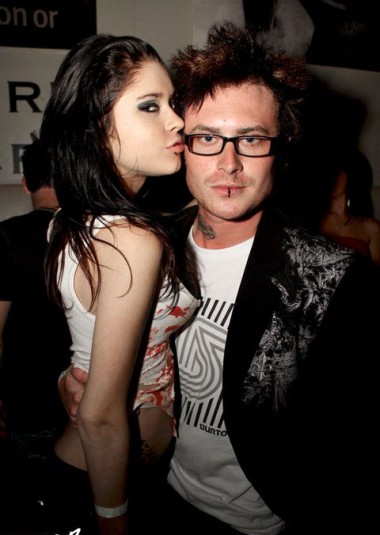 Our best entrant in the Semis for the Herpster vote, Jack the Lipper is all that is shite-wipe about Silverlake.
And lets not forget Jack, Michaela, and Tom Petty Hott , and Michaela in a bikini gettingmacked by rich-kid Bennington students at a douchey music festival.
That's a pretty good run of hott/choad.
Disqualified from the Yearly because I can't figure out how to do three brackets with 10 monthly winners was Yankee McSpankee and Andrea's Dreas.
Vote, as ever, in the comments thread.