Thursday, December 13, 2012
Herpsteriest Herpster: Braden the Metalworker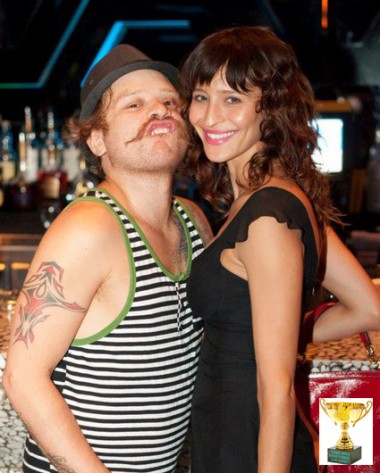 While we saw many annoying Herpster douches over the past year, such as Mitch Dillon, Herpster Van, The Tablecloth, The Casios, The Sci-Fi Poobags, the PBR Handlebar, The Pornstache, The Scarfsters, and more PBR Herpsterbaggery, none were more annoying than this handlebar supporting Williamsburg/Silverlake mutant rectal scratch. From September's thoughts and links, Braden was the worst. Far and away.
Working in his metal shop, Braden likes to cut reclaimed sheet metal into lawn art aardvarks, which he sells on Etsy for $29.99 each (plus shipping and handling).
And Skinny Katharine is a tasty real-world treat that we should all appreciate. With pooch spackle butt pokey prodd.