Thursday, December 6, 2012
Joey The Creepy Kid You Went to Basketball Camp With Mugs Hannah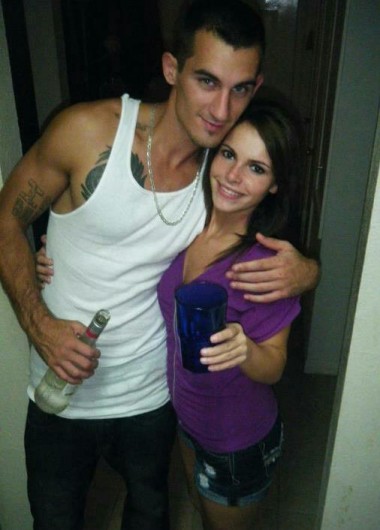 Joey, The Creepy Kid You Went to Basketball Camp With, is all grown up now.
He lives in the garage over his parents house in Dix Hills, Long Island.
He works in a paint store.
He saves up for the weekends, where he blows all his cash on tattoos, Bud Light Limes, and betting the over on the Brooklyn Nets.
Sexy Mayan-Eye-of-Coitus Hannah may be in community college in Great Neck, but her dream to become a costume designer for Broadway shows (a dream ever since she first saw Avenue Q in high school) is still very much alive.
Or at least it was.
Because Hannah's father, Mr. Glickenfeld, has fallen down on the father job because he's been overworked at the office and tired lately.
And Joey's taken advantage.
There's not much we can do to stop this atrocity, except for mock from a safe distance. And hope Hannah takes that roommate share on the UWS asap.