Wednesday, January 16, 2013
Ask DB1: Are "Nice Guys" the new Douchebag?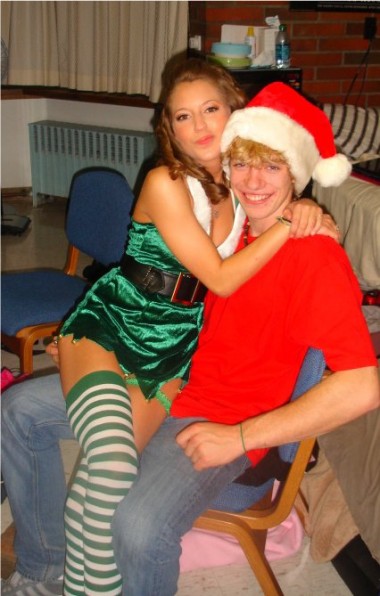 ————–
DB1 –
I'm assuming that you've seen this Tumblr.
Yes, I enjoy the mocking on a superficial level, but upon deeper reflection this phenomenon poses serious questions for 'Bag Hunters/tresses – Can you be so anti-douche that you become autodouche?
I feel this is the fate that befell the Herpsters – they wanted to be so non-Grieco they succeeded in transcending Greico. Then they bought "portable" turntables (sorry just spent some time in Brooklyn and I still feel unclean). Same with Goth'bags – they wanted to distance themselves so far from jock assholes, they became their own subset of asshole.
Nearly every one of the guys pictured in the blog makes some anti-douchebag reference, and how they (enlightened as they are) are SO NOT douchebags. Yet the evidence doesn't lie – douches, one and all. I propose a new "nice guy" class of Bag – the Fedorabag. Possibly the Sadsack'bag (I leave that to your editorial discretion). Just like your garden variety Vegas pool'bag, they try so hard not to suck but wind up sucking because of it. Instead of bling and tatts, they sport an "aw shucks" smile and affected self deprecation. And fedoras, apparently.
Are these guys in douche denial? Or have they run so far down the Douche ladder, they wound up at the top in some cosmic Moebius Strip of asshattery? Much like the shrinking middle class, are honest-to-god-non-douches becoming extinct?
Douche Wayne
——–
Remember Grasshopper, in one model of the universe, the shortest distance between two points is a line in the opposite direction.
EDIT: Link to "Nice Guys of OK Cupid" fixed as tumblr was taken down.