Tuesday, January 15, 2013
Ask DB1: NBAbags?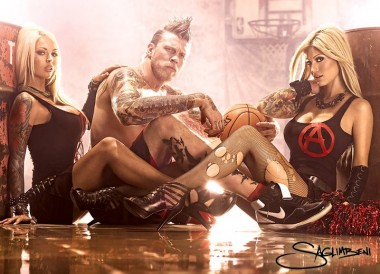 ——————–
Hey,
Just wanted to start off by letting you know what a fantastic job I think you're doing and I check your website several times a day, so thanks a lot!
With that being said, I think there is an entire demographic here being overlooked. As an avid basketball player and fan, I have watched the NBA nearly all my life, so I have had the misfortune of watching the players, on and off the court, degenerate into uber-soft, uber-whiney, dare I say, douchebags.
I watch an NBA game nearly every day and shake my head and curl my lip in disgust when presented with a postgame interview of yet another self absorbed, overpaid player! I generally hate the overuse of exclamation punctuation, but I feel it is necessary here as it befits my overall rage and disgust as our culture becomes more flashy and fake with each passing moment.
Would there were more people like you in the world with sophisticated edge and a quality outlook on people in general, that I have come to appreciate. I will continue to follow your site and recommend it to others and for it, I salute you.
Thanks,
Michael
—————-
It all began in the 1990s with these two, and it got far worse in the 00s, but it's recently gotten a lot better. The NBA is still filled with sportsdouchery, but humility and passion seems to be replacing preening and spectacle, so I'd argue that there is hope.