Friday, January 4, 2013
Friday Haiku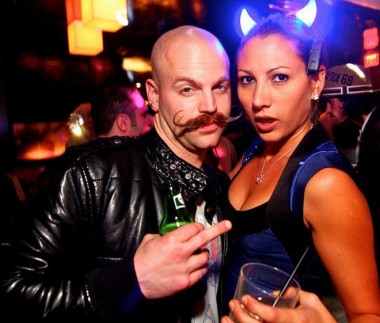 Look at his girl** and
fellatio handlebars!
**Her name? Lucy Furr.
Tying girls to tracks
is passe; Snidely Whiplash
now uses roofies
— Morbo
Handlebar mustache
Doesn't distract from baldness
Or doucheness, either
— DoucheyWallnuts
Tell me friend have you
ever danced with the devil
and the pale bald guy?
— Chris Brown Note
She grew bright blue horns
Since the Gyroscope was put
In her Monkey Hole.
— The Reverend Chad Kroeger