Saturday, January 26, 2013
Gynochin Haunts Our Collective Souls…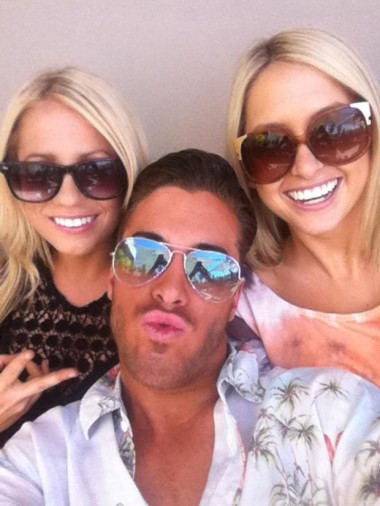 (from a hospital bead somewhere outside Peoria, Illinois, your humble narrator awakens from his diabetic coma…)
DB1: Wha?-…. What's that?… What rouses me from this slumber?…
DB1's Subconscious: Waaakkkkeee up…. the internet still needs your relic of a blog…
DB1: But… but why?
DB1's Subconscious: Gyyyyyyynnnoooooooooochiiiiiiinnnnnnnnn… is still out there…
DB1: Gynochin? 2011 Douchebag of the Year Gynochin?
DB1's Subconscious: Srsly, do you know any other Gynochins?
DB1: I suppose not.
DB1's Subconscious: The worrrrllllddd… neeeeedssss your help…. The 'Chin is still making insanely douchey kisssssssssey faces near hottiesssssss… whoooooo will mock this sorry piece of lemon pie shite?
DB1: I dunno. Who?
DB1's Subconscious: You, ya dumbass!
DB1: Oh right! (::jumping out of bed, throwing off hospital gown revealing doughy ass::) I'm back!! I cannot rest!! Let… let me out of there!!.. The mock must return!!
And… the Mock continues on Monday.