Monday, January 21, 2013
Monday Crisis. And AbaCrab.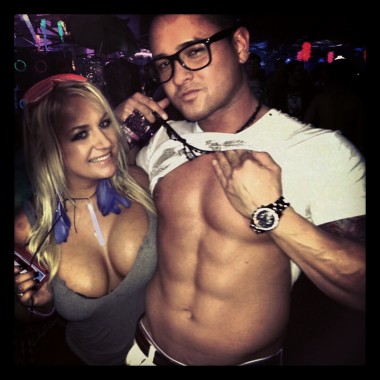 DarkSock here at the helm again, with ominous news.
Our hairless leader, DB1, aka Jay Louis, lies in a coma.
He was found late last night surrounded by a halo of empty Night Train bottles and what appeared to be an empty footlocker once filled with hoarded Hostess™ treats such as Ho-Hos and Twinkies. His shiftless mass was buried under a translucent shroud of shucked snack food wrappers.
He now lies in state in a Los Angeles hospital in a diabetic coma. It is not clear if this was a drunken binge or an attempt to end the crushing despair following the collapse of the corn syrup giant that until recently spewed forth such tasty treats. Given that he posted the news of the downfall of Hostess as "The End Of Joy", he is now on suicide watch.
Until we know more, we must carry on, wayward sons. With Mock.
Take for example the dongle in the adjacent photograph, whom I've named "AbaCrab".
Six pound watch, gratuitous display of his torso, which has been shorn more hairless than a fetal pig's belly, and of course the dangerously over-siliconed girlfriend exacting endless revenge on Daddy, who cared more for SportsCenter™ than her.
What say you, faithful readers?  Dissect this crass display, as always, in the comments section.  In the meantime I shall endeavor to tirelessly comb DB1's filthy apartment in the hopes for some sort of sign, some tiny clue, as to where he has stashed his Vicodin™.
Oh…almost forgot…Gratuitous Pear.