Friday, January 11, 2013
Reader Mail: Can't Be Anonymous Anymore Takes Umbrage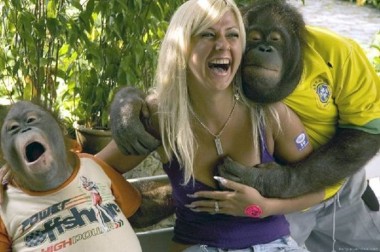 Can't Be Anonymous Anymore reacts to the new posts in the comments threads:
———
With all these wonderful changes around here McCrud anonymity is a thing of the past–now you have to provide a made up e-mail address too.
Pee on others? F@#k that–you're right, I'll start clicking elsewhere.
However, I feel I owe it to DB1 first to say: I was coming here regularly for years. Then the site stopped being funny, completely about a week ago. Reverend–not merely not funny–incoherent and not funny.
Wallynuts–that schtick has sucked since day 1–day 1 I says but, to each their own–the four of you left seem to like it, and… Douchteau, your piece was good, but it doesn't belong on a satire/humor blog. Again. Not. Funny.
If you 'guest contributors' are wondering what funny looks like from guest contributors, see everything Darksock has done, and BVG did a damn fine job too.
DB1, you're f@#king up a good thing, but it's yours, so good luck and godspeed. I think you're worrying too much about what your career isn't, rather than being appreciative of what you have. Don't be a f@#king douche and forget where you came from. Kill it outright, or cultivate it–quick this half assed bullshit.
———–
If I had a chicken, I'd call it an octopus.