Tuesday, January 15, 2013
Shminky and the Boozer Chicks of Cell Block 9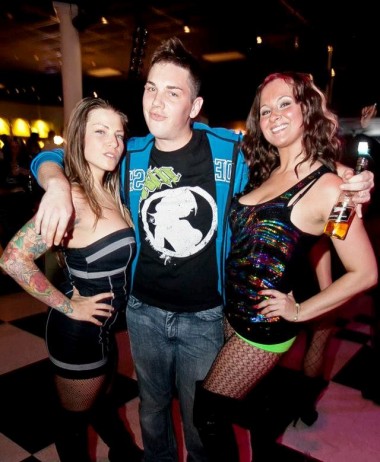 Now that's a 1980s b-movie I'd watch on Cinemax at 2am.
Which brings up the whole question of at what point slutty bar ladies cross-over from sexy, trashy, carnal hott party girls who get overly excited when Guns n' Roses plays on the jukebox into boozy, hoarse, chain-smoking, leathery skinned moms who juggle restraining orders like popcorn.
I'd say the dividing line occurs somewhere in their early 30s. And is best signified by the 2am switch from beer to Jack Daniels.