Tuesday, January 29, 2013
Sid Squisheous Hangs Out Poolside in Vegas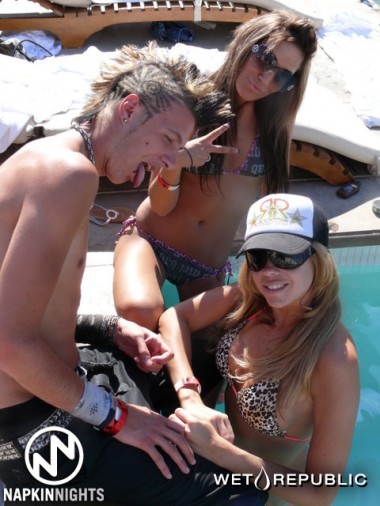 Sid Squisheous definitely shouldn't have eaten the lobster.
And by lobster, he means crabs.
Yup. Another crabs joke. But that's how Sid Squisheous rolls when he gets all up in the faux-punk aesthetic. He doesn't deserve an original joke. So he gets the lobster/crabs.
Not sure what to do with your hottie on Valentine's Day? Vegas has got some dating ideas. None of them involve Sid Squisheous, however. So we got that going for us.