Thursday, January 17, 2013
The Undersexed World of Jacques Doucheteau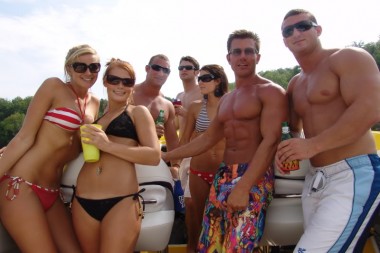 Today I got full on blindsided by the flu, WHAM! And it seems to be centered around my colon. Yes, I have the usual eye splitting headache like a nasally ex-girlfriend who's way into cosmetics and Real Housewives, feverish chills, crawling skin, and body aches coupled with the general grossness of feeling like I just got compacted in the back of a garbage truck…but the evil, evil things it's creating in my ass is unequivocally other-worldly in its appearance, sound, and stench.
It started off innocently enough this morning with some gas and a normal-consistency poo that was so grand in its stature and voluminousness, that I had to raise my chair a notch after sitting back down at my desk afterwards. I was even forced to give the sucker a preventative breaking apart with the plunger to make sure it flushed all down without issue. The farting continued however, becoming increasingly noxious and violent, until it reached a fevered pitch and crescendo when I s#!t my pants. Before I could waddle back to the restroom, the fever set in, and I excused myself from work to go home and take a shower.
That shower has done me a whole hell of a lot of NO GOOD AT ALL, as I've been blowing chunky brown urine out my puckered starfish every fifteen minutes for the past five or six hours. Personal hygiene will have to take a backseat so that proper hydration can keep me from dying.
And so I hunched over my laptop with a cup of peppermint tea and a fist full of Imodium, and perused the interwebs in search of a picture with which to appropriately convey my sad, desperate physical state. This silly little Heineken-fueled suaré in the Lagoon of Caustic Ships seems appropriate enough, though it's hard to tell through my blurred vision and the wrenching gut pain. Judging by the trees in the background, this floating get-together is taking place in a subtropical climate, no doubt on some swampy pollutant and microbe infested lake, half of which was spewed out my ass early this afternoon. Though bouncy-boobled gigging Tammy's concave tummy is definitely worthy of some light paddling and a spackle rub-down, I have not the energy nor gastrointestinal stability to dedicate towards a well focused lusting.
I also can't find it in me to initiate a sound mocking of Big-Shouldered Dave and his pancake nipples as they slowly engulf his persistently sagging moobs. Even Crawdad Dan there just isn't inspiring me with enough disgust and scorn to make proper fun of his Sarah Palin sunglasses, complete lack of nipples, untanned belly crease and oh my GOD IN HEAVEN WHAT THE F@%K IS HE WEARING FOR SHORTS!?!?!?!?!?!
Seriously, what the hell is wrong with this guy that he would wear $5 board shorts sold at the airbrush booth in the mall? If given no other alternative, I would rather wear the boxers I completely destroyed this morning on the outside of my pants while on a date with Julie Banderas than let anyone I know ever wear shorts like that.
————-