Monday, January 21, 2013
Two-Button Biff is…The ClubRubber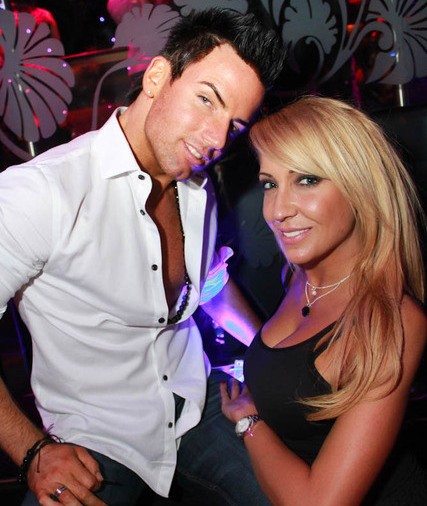 Yeah, we've all seen this guy out on the town. Two-Button Biff chicken-necking to whatever's blasting through the house system, wending his way through the fleshy pit trolling for skank around the 1 am mark, after the first barrage of free drinks has softened up the moistened beachheads of Southern Pants.
Then…he spots his prey…moves in for the chill…after floating out a string of increasingly crass come-on lines without rebuff, it happens: The Suggestive Forearm Caress. Don't do it, Amber!
Fast forward to the next morning…the drafty walk of shame after Amber abandons the futile search for her panties, which he had the presence of mind to stuff behind the head of the mattress on the floor of the spare room of a brah's pad he's crashing at until that kiosk job at the mall comes through again. He will, after being ejected by said brah for not pitching in on, well, anything, take the several soiled trophies he's stuffed between the grimy wall and lumpy mattress and tack them up on the wall of his old room at Ma's house.
Then T.B.B. will shellac himself with axe, button them two buttons…and steer the Hyundai towards The Club once more.