Wednesday, January 30, 2013
Wallnuts After Dark: Frank 'n The Boys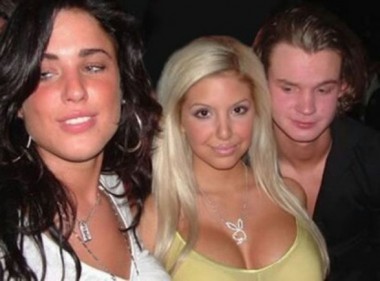 Legendary Douchebag Hunter and owner of this here site, DB1, asked me how Sinatra and the rest a the guys interacted with dames back in the day.
That's a good question there, DB.
There obviously weren't no textin' or Internet or nothin' like that, so the guys, for the most part, actually had ta talk to broads face to face.
Now some a the guys was real crude, but you'd be amazed by how so many dames was so star struck they'd respond to anything. Except to Rickles, as you all know by now.
One time when we was filmin' "Ocean's 11"  Buddy Lester tole some broad he wanted to, "Drive his bike trew her mud puddle," and she went for it! But Sinatra would never say somethin' like that. He'd write somethin' like, "You are the most darling creature that I have ever seen and I would love to meet you and get to know you."  Now he coulda been sayin' somethin' in Chinese or jibberish like, "Cockey moomen Hanukkah dreck," and he still woulda got laid. But he enjoyed the seduction. Ya mean?
When he was done, he always treated dames right. Made 'em breakfast, brushed their hair, drove 'em home. That's why you ain't never heard a any stories from pissed off dames he banged. All the other guys would get jammed up from time to time and had ta scramble to cover their tracks. But not Frank. Not never.
I'll tell ya, there's nothing wrong with progress. Anyone who remembers when Hi-Fis was able to be in Stereo instead a Mono knows that progress is good. Do any a youse even know what Mono is, have you ever listened to music in Mono? Madonna mia!
Now that I think of it, I been readin' about how vinyl records is comin' back. I don't know how I feel about that; records sounded good but it was a pain in the ass with the scratches and the needles and if your kids walked into the room and were jumpin' around the friggin' record could skip and God forbid you scratched the album and it would skip every time you played that tune. I remember buyin' the Sinatra Live at the Sands with the Count Basie Band album and the first day I dropped the friggin' needle on the record and made a scratch on the opening track, "Come Fly With Me,"and it ruined my week. I had to go out and lift another one.
Now me, I like the 8-track tape. I got the complete Sinatra collection on 8-track, baby. These babies can get runned over by a semi rig and not skip a beat. Of course, it sounds like you're listenin' to music trew a pillow.
The Twitter and the Facebook and that other thing that lets you post pictures and add comments to them, and all a the other societal media don't make it no easier to meet and talk with dames, or anyone for that matter. People think these things represent progress and maybe in some sense they is progress, but is it really progress?
I know Dean never would a posted his spur a the moment thoughts on the Twitter or started a beef with another guy by sendin' a Tweeter usin' misspelled words, remoticons or whatever the fuck they's called, and phrases like, "U suxxor, the Pack is 1337," or "My last album pwned urs n00b! :))"
So maybe we weren't as advanced with all a these gizmos and things, but we knew how to talk to people and how to treat 'em and weren't hidin' behind a cell phone or computer.