Wednesday, February 27, 2013
Boatwanks and Hot Chicks in Dry Dock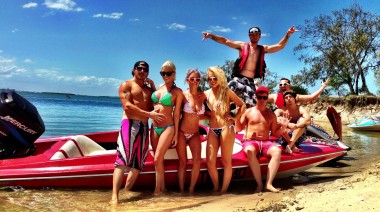 Warning: Never ask to see the "White Whale," no matter how much they try to goad you into asking.
Payoff: For it is Joey's peen.
Good news: Rumor has it that Kelly puts out for a Miller Lite.
Problem: No one can tell which one of the woo hotties is Kelly.