Friday, February 8, 2013
Friday Haiku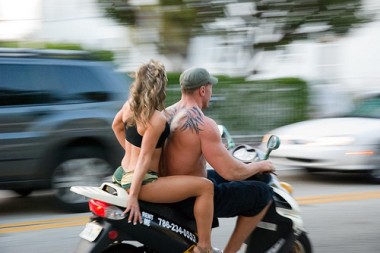 The 'Sock Lost at sea,
Douche and Bleeth to the rescue,
800-Lip-Herp.
– Management
For her – Same ol' thing:
A bunch of buzzing noises
Down between her knees.
Tough economy
forces pimps to flagrant means
of advertising.
— Douche Wayne
Ready to call that
number but then realized
it's for bike, not her.
— Eliza Douchecoo
She has bugs in teeth
Since the gyroscope was put
In her MonkeyHole
— The Reverend Chad Kroeger
The glorious crash
That will ensue fueled by hair
Gel and silicone
— Capt. James T. Douche
They're living the dream
Moped. Motel Six. Cheap beer.
It's a real short dream
— Mr. Scrotato Head
Trying to use a
scooter to haul ass is like
farting in windstorm.
— Dr. Bunsen HoneyDouche