Friday, February 1, 2013
Friday Thoughts and Links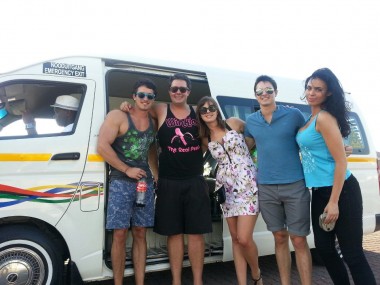 Remember when you were a kid and your mom would warn you about some van that was abducting kids from the playground using candy?
Here's the douchepug equivalent.
Tempt the hotties with Vitamin Water, or various tasty cola products that only a Bra!! could approve of.
Drive to the beach.
Molest said hotties with various sundry lotions purchased through an on-line massage oil conglomerate.
At least that's how Eddie, Manny, and Vincenzio roll.
Here's your links:
Your HCwDB DVD Pick of the Week: "If it bends, it's funny! If it breaks, it isn't funny!"
The Pontiac Aztec is the new douchecar.
In need of some poetic imagery this weekend? The old grand palace movie theaters take on additional grandeur even as they decay.
Mmmm… stolen alpaca.
Isn't this how the Tycho Brahe died?
Okay, nuff of that crap. Here's ya go:
Na na na na na na na na na na na nana…
Not enough? Okay, have some:
In the Woods Fancy Car Doesn't Make Sense Pear
That'll do ya.