Friday, February 8, 2013
Friday Thoughts and Links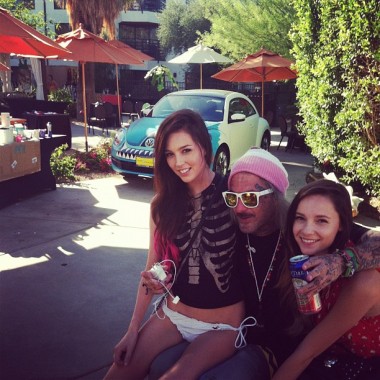 Okay kids, time to play another round of "Homeless or Herpster"! It's the easiest game to play in the world!! Every guess is correct and everybody loses!!
Yup.
Undies Kelly makes the cockles of my hearth glow fond with burning ember.
The weekend is here. And it is weekendy.
I dunno, I keep hearing about this massive snowstorm but it's 75 and sunny out. Huh.
Here's your links:
Your HCwDB Classic '80s DVD Pick of the Week: "This is the Cosby decade! America loves black people!"
Angry Ink rants about the four worst trendy tattoos. John Mayer's body is still not a wonderland.
Meanwhile in England, celebrities you never heard of flash sideboob.
I have ambiguous feelings about this being a tattoo: Death Before Duckface.
Your humble narrator may just cancel his suicide plans after all.
Smartphone app to predict penis size. Owning a white BMW 535 also a pretty accurate gauge.
Okay. You've worked for it.
Wait for it…
Wait for it…
Not enuff? Okay. Have some
There ya go. You're all set. Bundle up, East Coast. God's dandruff's about to bury you.