Friday, February 15, 2013
Friday Thoughts and Links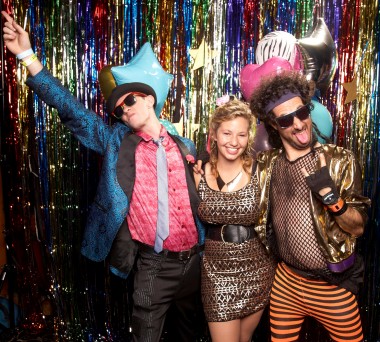 It's Friday, bitches!!
And like that Rebecca Black song that went down the memory hole after Winston Smith cut out any mentions of it from our collective brainstem cloud consciousness, it is something something.
And by something, I mean retro stupid herpster assmunch.
So's I got that going for me.
That, and Hollywood smells like John Madden's Fast Actin' Tinactin decided to act slowly, and instead turncoat joined forces with CGI animated foot fungus.
Foot fungus.
It's like spores. Only on your feet.
Yup.
Babblin' like a fish that needs a bicycle.
Tell 'em, Bono. Okay Edge! Play the blues!.
Here's your links:
Your HCwDB Early 1990s DVD Box Set of the Week: "Shut Yer Stinkin' Trap!"
The late, great Skweezy Jibbs does Tha Harlem Shake. Guggenheim, I says.
What's better than a hot swimsuit model? A hot funny swimsuit model.
What's the best way to repair a car in Florida? Play-doh. Sounds like the driver will be the one saying doh! Aha! Ahahaha! Haha… heh. meh.
Two minutes of nothing but goats yelling like humans. I had a similar experience. But it was with alpacas. And it is private.
Not the best name for a flower shop.
What's the greatest everything in the history of everything? This is the greatest everything in the history of everything.
Okay, enough of that. Lets get to the goods:
not enough? Have some
For it is all that spring's blossoms promise of tilt-a-whirl imagination.