Friday, February 22, 2013
Friday Thoughts and Links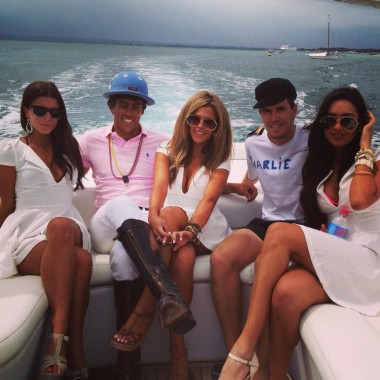 Coincedentally, "Creepy Euro Stench and Sexy Hot Chicks on a Motorboat" was also the first name of my high school band.
Yes, I've used that joke before.
And I'll use it again.
Because after like 7,000 posts on the same joke, there's a little redundancies alls up in this place.
Today's a mini-links day, as your humb narrs runs around doing all sorts of errands and such for the real world as it calls.
So here's ya go:
If there's one item that must be purchased to complete a well-lived life, it is this.
Think douche-hair is a thing of the past? Think again.
Hot Boob With Douchebag (sorta NSFW)
What's not a good name for a public park? This is not a good name for a public park.
Hoping to get a job that pays more than minimum wage for pouring Slurpies at the Snappy Snak Shak? Tuff Luck.
Okay. You've earned it:
Hut Hut Hut Hut Hut!!!