Saturday, February 2, 2013
Head Shop: Vinnie's life choices catch up with him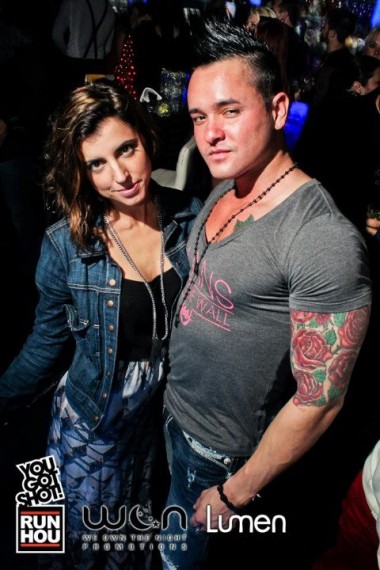 Vinnie stood silently in the line that started at the small, non-descript door not 15 people ahead of him and snaked long and thick around the corner of the brick building behind him.
It was a huge crowd, an impatient crowd. Like it was every Saturday night. Like every night. Cars drove by and the passengers within either stared in unabashed amazement or looked coldly ahead, as if blind to the spectacle stretching down the dark city sidewalk. Like they did every Saturday night. Like they did every night.
Vinnie bobbed his head back and forth slowly in an erratic pattern to the music thumping between his ears. His ripped denim pants were slung low revealing his underwear. His shirt was open to the waste exposing his sun bronzed skin that was tight and lean over his ab muscles. His sleeves were rolled down to hide his needle ravaged arms. Glimpses of poorly scrawled tattoos peeked out from his chest and shoulders as he wobbled back and forth.
The line shifted forward a few slow, agonizing steps as the man at the door motioned for a couple of women to go inside.
Vinnie craned his neck and swiveled his head at the sound of as a scuffle broking out somewhere behind him. Not everyone was as patient as Vinnie.
He came here every Saturday night. Sometimes alone. Sometimes with others.
He couldn't call them friends. No, not friends. Just others that shared his interests, that shared his needs. They were all here for the same reason. Like a bizarre, Orwellian conveyor belt the line jerked to life again and Vinnie danced forward three more feet.
A few people ahead of him Nikki shuffled along with the rest. She pulled her jacket tightly around her rock hard, mostly exposed fake tits, shivering as much from the cold night air as from the nagging, desperate need for another fix. Her skirt was too short. Her heels too high. Her frayed stockings the fashion of the day. An hour earlier she had been in the ladies room of "Paragon" two blocks over throwing up what little food was in her stomach.
Nikki wasn't making good choices and the beauty she'd been born with was rapidly fading to a hard, ravaged mockery of youth. She ignored all the men around her with practiced indifference while and shooting vicious daggers at all the other women in line.
If Bruce didn't let her inside tonight she was more than ready to change the situation. The line moved again, Bruce counting heads as they rushed past him. The protests threatened to turn ugly when he stopped the line at a group of men. A cold stare from the experienced doorman calmed tempers quickly.
Again and again the line limped forward as more and more people passed greatfully within the familiar building that everyone recognized though it bore no signs of any kind. It was a building everyone liked to pretend wasn't there.
Vinnie hoped he would get inside. Inside it was a different world. Inside was comfort. Inside was companionship. Inside was the chance to maybe even get laid. Inside was a world that so many people just didn't understand. If he would have thought about it at all he would have decided that suited him just fine.
It was his world.
A world he'd maybe not been born to, but a world his choices had destined for him none the less. Many people had tried to make him change. Tried to make him see that he was making mistake after mistake. But he had never listened. Never wanted to listen. Vinnie bobbed his head erratically to the music thumping between his ears. He looked up as the shouts of frustration swelled at the front of the line.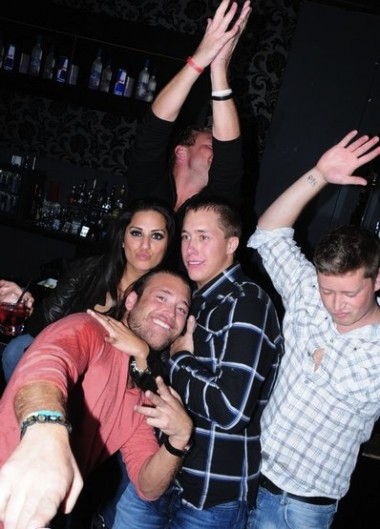 "That's it!" Bruce shouted down the crowd, "That's it, no more room! You know the drill!" The line began to melt around Vinnie. Some protested, hurling insults and curses at the large black man. Others persisted, demanding entrance, pleading to be let in. But Bruce was practiced at his job and everyone knew it would do no good to beg.
Vinnie saw Nikki slink up to Bruce, her coat open, the cold night air and taught skin of her silicone pushing nips through the thin material of her top. Saw her hand glide across the front of his shirt, drift down over his belt. Saw Bruce half-smile and motion faintly with his head. Nikki squeezed Bruce's arm and dashed past him on her too high heels, disappearing around the corner that shielded the employee parking lot.
"No more room!" Bruce yelled again. "Sorry folks. Find another place." For the briefest moment the fog cleared in Vinnie's mind and he saw himself for who he was and where his life had taken him.
But just as quickly as they dissipated the clouds closed back upon him. Vinnie stuffed his hands in his pockets and began to shuffle away with the rest of the homeless. He wouldn't be sleeping at St. Vincent's tonight.
Maybe there would be a couple beds available at the city shelter two stops up 17th. That is if they weren't holding spaces just for people with kids. Like they did every Saturday night. Vinnie stuffed his hands into his pockets and began walking up the street.
His head bobbed erratically to the music thumping between his ears.