Tuesday, February 26, 2013
Pimp Jose Dresses Up For Your Sins and Cuddles Kelly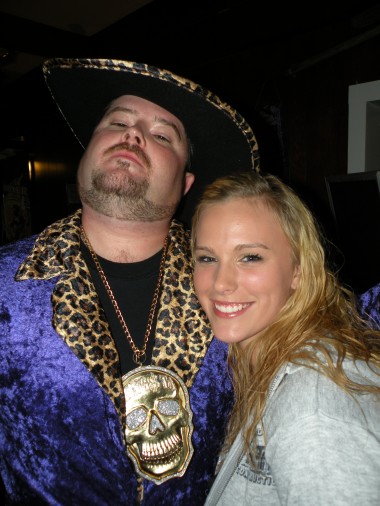 The 1990s were a silly time.
There were music videos about princes and peaches.
Somehow, somebody named "Gwyneth Paltrow" inexplicably became a movie star.
But amidst all the rancor and surliness of a bored and aimless decade with too much time and not enough gravitas, there was one thing that didn't exist.
Really stupid giant necklaces.
So put that in your pipe and smoke it, I Love the 90s on VH1.
Yup. Got nuthin.
Coffeetime.