Tuesday, February 12, 2013
Reader Mail: More Bleethy Hotts!!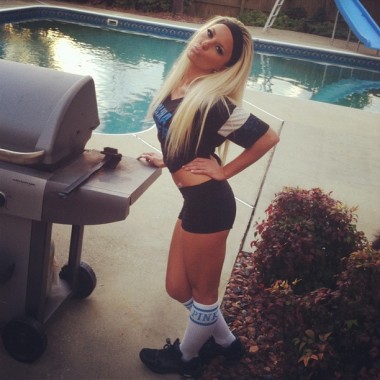 Gamecockbag writes in with a demand, along with the following pics.
———
Did some fat Guido take over this site?
There used to be a few Bleeth's with the usual bag but for the most part it was a site dedicated to 7's, 8's 9's and a rare 10 looking hot as all hell making horrible life choices with bags.
Lately the pics are all of chubby Jersey Shore fans and herpster gals. I heart this site and have for years. Get it together!!!
Yours truely,
-Gamecockbag
——–
This critique, while totally valid, would perhaps be more apropos were the Bleethy Hotts submitted along with it not entirely made up of Crisco and Man Tan (with the exception of the quality hottitude chew bobble in pic #3).
I proverbially drop the mic to your dropped mic, and head to the kitchen to microwave a burrito.