Tuesday, February 12, 2013
Surf Gronkowski Is Laid Back with Sophia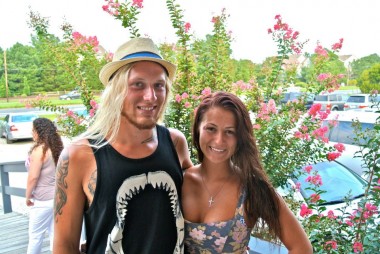 Ya know, I was gonna tag a stage-1 due to the chin pubes and herpster hat, but those haciendas are a well groomed garden delight.
So what the hell, have a notta and a goinpeace Surf G. You seem content with yourself, and the obnoxious quotient is low. Shave the chinfung, though. For it is obtuse.
You and Sophia are set free. May your coital escapes be pure and with resonant integrity.