Wednesday, February 27, 2013
The Sherpa's Scribbletatts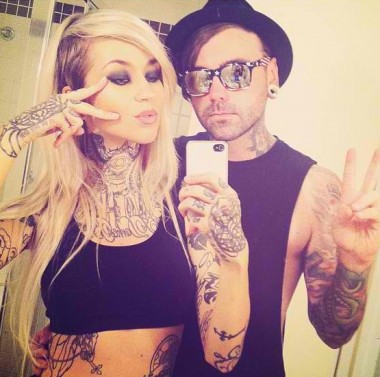 Once, when I was working as a grapefruit vendor for the mob in Tijuana during rainy season, a passing blind Sherpa told me not to look so hard.
"You can only see when you cannot see." the blind sherpa told me, his gnarled hands clutching a pencil box for charity and a half-eaten Snickers bar.
"When you cannot see, the universe will reveal itself."
We sang ancient Sanskrit hymns until dawn before being rousted from our campfire by a pack of wandering muskrats in search of truffle.
So we wandered past the Cayan Underpass and over the Hills of Prangladesh. I offered him some mead wine and a few sheckels and bade him on his way at the crossroads by I-59.
But I pondered the Sherpa's words. And stopped staring at the sun.
Later, I found out the Sherpa opened a tattoo parlor on Ventura. Scribble Tatts, half price.
I still see the signs of his wisdom today.