Saturday, February 16, 2013
Wallnuts After Dark – What's With This The American Idol Show?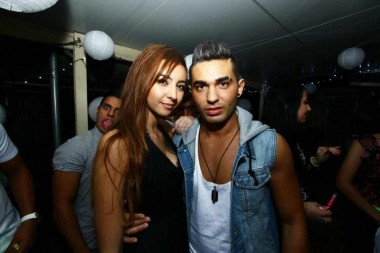 Madonna Mia, what is with this The American Idol show?  
Now I know Mariah Carey from the A.M. radio. I think I got one a dem albums on the 8-track. She's a real classy dame that I know Frank and the guys woulda loved. Plus she's got one a them big ole natural racks that you don't sees too much anymore. Ella Fitzgerald had a set like that, but she was as ugly a dame as there ever was!  Even though she was a real sweetheart and loved to bang like the Dickens. Not Charles Dickens.  Dickens as in those dick gumshoes who used to work the cases that Mickey Cohen didn't pay off.  
Anways, Ella.  She could sing great, too. Frank really loved Ella.  But as a musician.  Not in a bang kinda way.
So I seen this Nicki Garage, with the pink hair, and I gotta go an find out what she sounds like on her albums. I still haven't figured out how black dames have blonde hair and straight hair, so the pink hair really trows me off. Na mean?  So I goes to The Google and find out she has some big hits and is a rapper of some sort. Then I went to The iTunes and listened to some a her songs, and I gotta say they was all horse shit.
So this Nicki Garage has a hit song that talks about pissin' on some other dame. Oofa! How does that make any sense? 
The other guy, who I guess is the star of the show, that Ryan Seachest, is really Finnochy, but in an appealin' kinda way. Now I don't know if he goes the other way, and believe you me I ain't no Finnoch myself, but I wouldn't blame no other Finnoch for bein' attracted to this Seachest character. He's very neat, dresses nice and has cute hair, which in my experience means he's light in his loafers, if you catch my drift.