Friday, March 22, 2013
Friday Thoughts and Links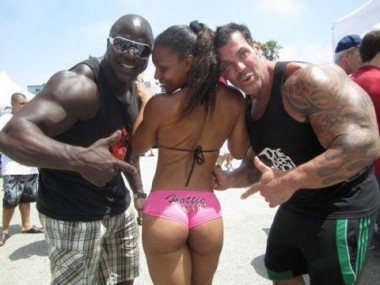 Thanks, Roidbags!! Without your help guiding my optic gaze, I had no wherewithal whatsoever!!
And yes, that is what we call, sarrrrrrcasmmmm.
I have no idea why I'm writing in my teenage voice.
But sometimes we all just gotta let that venty, moody, pissant teenager that still resides in all of our chestal cavities out to air out the old verbiage.
Ohhhhh, reallllllllly. Is that what you haveeeeee to do?
Stop it.
Get back inside.
Here's your links:
Your HCwDB Random Amazon Link You Should Click on And Buy Stuff to Help Pay For the Costs of Keeping the Site Going: "They say that it was so hot in the city today, grown men were walking up to cops on street corners begging them to shoot them."
For the future DB1 Jr., this will be for his fifth birthday.
For you Bill Simmons fans, ever wonder what the sound of a rusty steaknife cutting through a well aged steak sounded like? Now you know.
Speaking of which: Truth In Advertising.
Clan.
Bored this weekend? Why not take some time to enjoy some repetitive photos?
So what's up on the Jersey Shore these days? Shoe-holes.
Speaking of which: The Jersey Thor. I still blame myself.
In case you missed it yesterday: A High School in Bethlehem, Pennsylvania smells a whiff of freedom.
Nice. And from good news in the war on douche, I takes you to Pear. First up:
Not enough to ride into your weekend? Okay, have some
Don't ever say I didn't do nothin for ya.