Wednesday, March 6, 2013
Shminky and the Brain Show Bettina their Rusty Trombone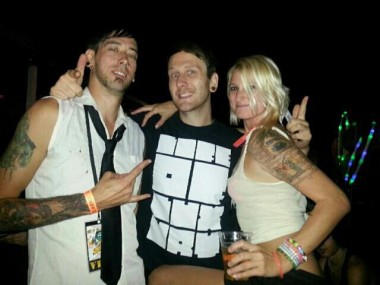 Party Girl Bettina, fresh off a six month Au Pear gig for the Hendersons of Anaheim and their two bratty children, Marty and Elaine, made one crucial mistake during her week-long vacation in San Francisco.
She thought the hand-written flyer taped to the laundromat door on Market Street advertising the upcoming gig for "Rusty Trombone," a local band of little repute, might be a fun way to meet new people.
No.
No it will not be a fun way to meet new people, Bettina.
It will involve stupidity, out of tune power-synth-pop with drum machine, and a lot of Blue Moon beer.