Saturday, March 9, 2013
The Mutational Internets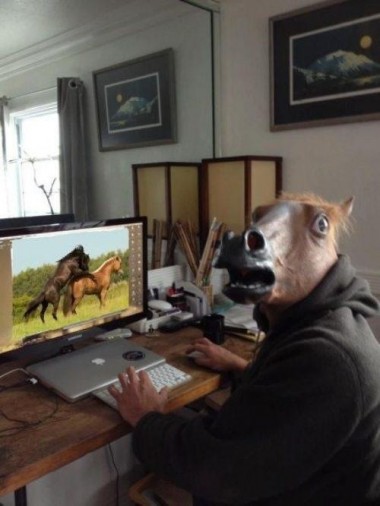 From lo-res dancing baby to Harlem Shakes (no embedded links to spare you the passe-ness), the internets has come a long way, baby.
Your humb narrs has played a small, teensy tiny role in the chaos as the world shifted from text-based processing (blogs) to image-based imaginariums(instacrap et al).
Whereto next, o captain my captain?
How willst the digital umbilicus that pastiches the collective unconscious as unregulated simulcrum traverse the sands of cultural shift next?
I do not know.
So here's a horse guy.