Thursday, March 7, 2013
The Night Belongs to Michelob and the 1980s
Lately, I find my addled mind drifting to memories of those "The Night Belongs to Michelob" commercials. The mid 1980s. The powerful formative pull of hotties in MTV Duran Duran lighting.
With enormous, puffy, hairsprayed hair. And way too much lip gloss.
The unattainable 80s Hottie.
I'm talking distilled period piece John Landis "Into the Night" Michelle Pfeiffer rouge-cheeked porcelain hottness mixed up in a Don Johnson Tony Scott blender.
Sax solos.
Lip gloss.
Legs.
Blue filters.
Sports coats.
This was Madison Avenue crack juice pumped into my pre-teen fever dreams. Intoxicating promise future-shock.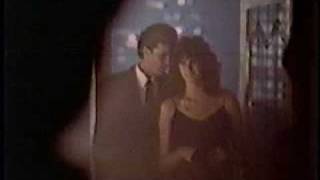 Untold adventures awaited. The real adulthood that the parents at the PTA meetings never told you about. Sexual and otherwise. A shimmering, glittering nightlife that wasn't in no childrens books. A naughty truth that had been banned from the collective memory of suburbia.
Alls I know was that it certainly didn't exist in Brookline, Massachusetts. But maybe, possibly, it awaited in the real big city. Once I could get the hell out of the suburban rot and dead streets of existential nothingness. As soon as I turned eighteen, I was out.
The "Night" belongs to sexy unattainable women. Suddenly attainable. If only I drank the right beer.
I would buy that beer.
I would buy any beer I had to to touch hairspray hair and high rouge cheeks.
So long as that world wasn't the cruel coldness of high school girls and high school parties and the angst-ridden John-Hughesian miseries of teenage wasteland.
It may just have been a shimmering music video dream meant to con and dupe the rubes with promise of the unattainable. Finally gonna face it. Addicted to love.
But promise of the unattainable also inspires poetry and dreaming that can move mountains and motivate the core.
And so it did for one little white suburban punk.