Saturday, March 23, 2013
Wallnuts After Dark – What's With This Whole Pope Thing?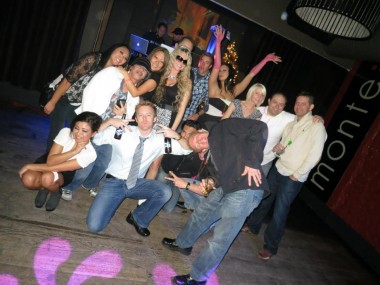 Ya know, for all a the mystery that surrounds this Pope selection process, it really ain't all that complicated.  C'mon, in Italy, do youse all really think a bunch of Finnoch priests can run the most powerful and profitable business in the world all by themselves?   It ain't all a them Cardinals or priests or whatever the frigg they are that choose il Papi, but a handful a old Mafia goombalas who really run the Vatican.
Ain't ya never heard of the the goombalis? Madonna Mia!
I remember when Pope Paul the VI (that's sixth for all a you Mama Lukes out there) was picked by Frankie and Sam Giancana along with Joe Bonnano and Cesare Manzella.   So Sinatra jaunts over to the Vatican on Bob Hope's jet, see?  All for a big hush hush meet-up with all a the religious jamokes.  But no one was talkin about it, so Frankie was keepin' it on the low down.  They was all set to elect, or whatever the f#@k they call it, some Polack priest and the Mob guys were screamin' holy Mary Jabrones!  No way theys gonna stand for that!  Giancana made some calls and was all like, "No frickkin way a frickkin" Polack is gonna be the Frickkin' Pope on my watch!" Hand to God.
So Giancana called Frank, and Frank called Skinny D'Amato and they all showed up in the Vatican with the Sicilian dagos and their goons like they was ready to break kneecaps just for the fun of it. Even the hardcore goombas was afraid a them Sicilian sons a bitches. But in the end it came down to the threat of Skinny givin' two a the Papal Conclave Momos a Culo Punzone. Papal Conclave Momos a Culo Ponzone, I says.
An Ass Punch is an Ass Punch, regardless of the language. Na mean?
By the way, the Mob was constantly sending over high-end celebrity chicks to take care a the Pope's helmet, ever since Benedict XV had a hard on for Clara Bow back in the 20s.
Pius the XI almost got caught schtupping Garbo in a cloak room in the Sistine Chapel, Pius the XII loved to be dominated and Joan Crawford used to dress up like a Nazi and wack his Guinea Pope Ass with a belt until he was satisfied, and John the XXIII was the guy who told Jack Kennedy what a great lay Marilyn Monroe was. Oofa, all a those Roman Numbers make my head hurt.
Remember that Pope who died after about a month who was supposed to have had a heart attack and was found sitting up in his bed? The real deal is that he was bangin' Lola Falana.  That goomba had a hankering for the Sammy Davis Jr. chicks, if ya knows what I means, and got a little too much sacramental wine and was workin' it a little too hard, and blew a gasket.
The Mob had to cover up John Paul I goin' tits up with a renob real quick and paid off a bunch a nuns and priests and others to make the whole thing go away. No investigation, no nothin'.