Saturday, April 6, 2013
Are you not entertained?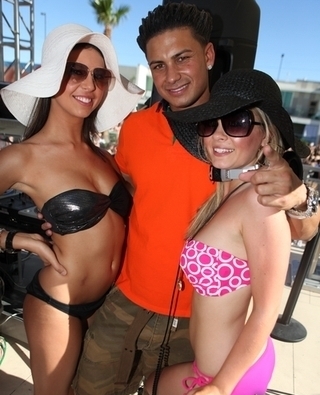 And in spite of continued National Revulsion at the Jersey Shore clowns…the shorties still flock to Fecal Giblets like Pauly D, who has leveraged his stint on that video tool shed into and endless series of button-pushing gigs playing shite music off of his iPhone. This is why we fight.
Discuss.
Okay…we also fight for this.
And this.
And this.