Friday, April 19, 2013
Friday Haiku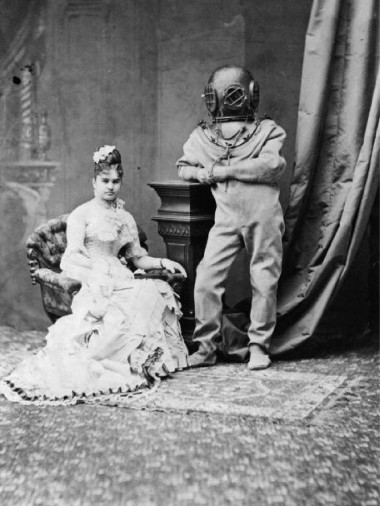 Calvin, wondering
If Claire's "carpet" matched her "drapes",
Conspires to go down.
Victorian Age
Douchebag goes exploring in
Her oyster gully
— Capt. James T. Douche
He hasn't breathed in
Since the gyroscope was put
In her Monkey Hole.
— The Reverend Chad Kroeger
Victorian Douche
Preparing to go down on
Victorian Bleeth
— DoucheyWallnuts
In the days before
feminine douche invented
The smells could be strong.
— Franklyn DealorNo Doucheifelt
1809 was
A momentous year, as muff
Diving invented
— Capt. James T. Douche
He put the helmet/em>
In the basket with a hose
The Purple Flesh Hose
— DoucheyWallnuts
"I'd like to be in
HER Octopus's Garden!"
pondered Phineas.
— Douche Wayne
This dude just loves to
Swim with bow-legged women,
Dives between their knees.
— hermit
Friday haiku shows
mock is applicable to
douchebags throughout time
— Charles Douchewin