Friday, April 12, 2013
Friday Thoughts and Links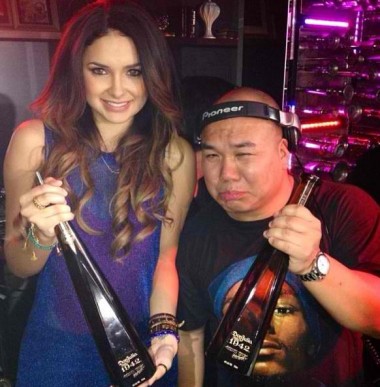 Didja hear the one about the Bald Asian Guy Obsessed with Black Culture, the Hot Bar Wench and the skinny bottle of Champagne?
You haven't?!?
Okay, so a Bald Asian Guy Obsessed with Black Culture and a Hot Bar Wench walk into a bar. So they say to the Bartender, "Hey Bartender! Give us a skinny bottle of your best skinny champagne!"
And the bartender goes, "Okay."
And the bartender gives them two bottles of skinny champagne.
Here's yer links:
Your HCwDB Historical Text-Book of the Week: The Reign of the Phallus: Sexual Politics in Ancient Athens
Douchebags begin to experience regret in the form of skin removal techniques.
Okay kids, time to play another round of Greatest… Headlines… In… History. And… we have a winner.
Poop in space gives new meaning to the overused term, "Floating Frozen Feces Orbiting a Planet." What, you don't use that term in everyday conversation? Where do you hang out?
Okay, screw all this links. Lets get to it:
Not good enough? Okay:
Like a summer breeze. Wait, what?