Friday, April 26, 2013
Friday Thoughts and Links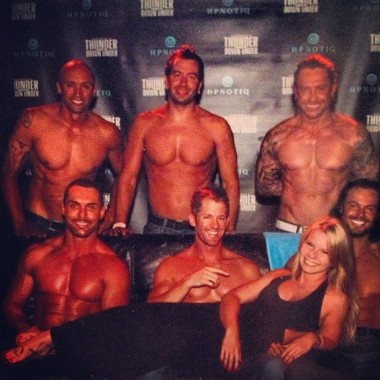 Like poo water for poo chocolate.
I have no idea what that means.
Douchebags may have become society's denatured clowns, but the mock continues as the herpsterbags and Cosplaying pseudo-nerds take over their slots of arrogance.
Hmm… "Slots of Arrogance." Wasn't that the original name of the Jeff Bebe Band?
Here's yer links:
Your HCwDB DVD Pick of the Week: "A strange man defecated on my sister."
While my hometown of Boston went through a lot over the past few weeks, let us never forget the genius of the Boston accent. Wicked. Wheas tha nehrest Dunkin'? Because Bostonians love being reduced to a cultural stereotype. Like Alison Porchnik.
The Huffington Post asks, Are the Boston Bombers just Douchebags? I was not, as I should have been, consulted for this article.
When genocide in Syria needs to be tuned out, lets get our priorities in order: The Absolute Worst Things in the World.
Ever wonder about the DB1's deepest darkest illicit fantasies? They involve chocolate syrup, a ping pong paddle laced with candy corns, and them. The things I would shear…
There are movies. There are good movies. And then there's The Killing of Satan.
Dumpster in a Bag. Also known as an out of work bartender in Vegas.
Bored this weekend? 30 Abandoned Places that are Beautifull.  Amazing stuff.
Okay, you've been good. Enjoy Triple Hula Pear:
Hula Pear #1 Hula Pear #2 Hula Pear #3
Toggle back and forth with your dongle and it's like staring at an early Muybridge photoplay.
What? Not enough?
Okay. Have some
Because surreal is a reminder of the traumas of the 1960s generation.
EDIT: Hula #3 link fixed. Mmmm… hulapear…