Tuesday, April 9, 2013
Kelly and Fratbros Bob and Joe Are Vaguely Familiar with Mexico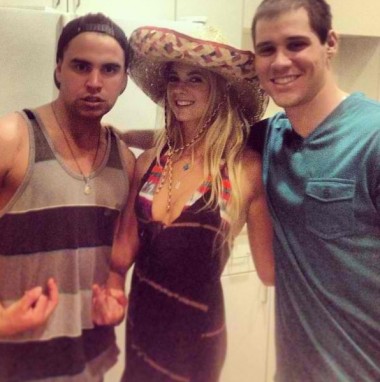 Because, once when they were visiting California to go to Disney Land, they ate at a Poquito Mas.
Kelly ordered the fish tacos.
Fratbro Bob then made a joke that linked the concept of the fish taco to Kelly's nethers.
Kelly giggled politely.
Fratbro Joe, who on one of my more generous days might earn a nottadouche simply said, "Word."
Word indeed, Fratbro Joe.
Word indeed.