Wednesday, April 24, 2013
Reader Mail: Scary Plotter
Boz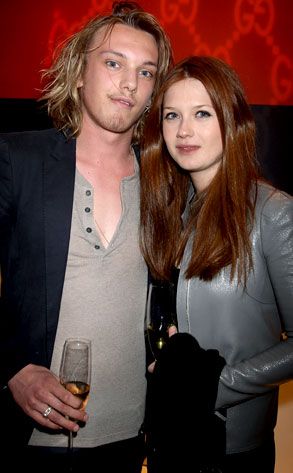 writes in:
——-
DB1, You hate to see this.
A ginger darling character actress from a series as venerated (if overly-commodified and endlessly drawn-out) as the Harry Potter movies… on the arm of a mouth-breathing swag-hog like this. I know nothing about this stick, except that he looks like the smelly Danish foreign exchange student from my 8th-grade social studies class.
The two might be dating, engaged, divorced with kids, I don't know or care.
Satisfaction is in the snap judgement, and my judgement is, "Oh, Snap! He's a tool!" This Tom-Hanks-from-Castaway coiffed weasel is only in it for the purpose of being tagged in her celebrity facebook photos.
Riding the coattails of her redhaired sweetness…. Ginnie Weasley, my heart weeps some sort of quidditch-based dirge for thee. You are sweet ginger perfection. He is choad.
– Boz
—————
A quality HCwDB tag with quality mock email. Well done, Boz.