Saturday, April 6, 2013
Wallnuts After Dark – James Bond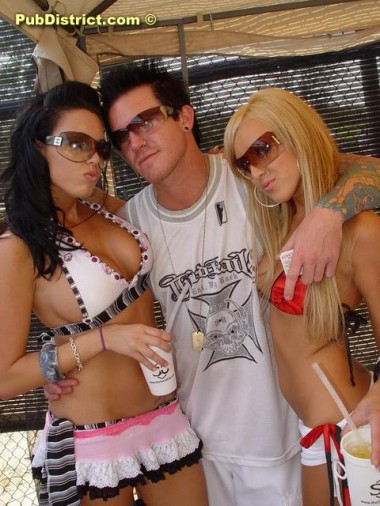 Ay Jabrone!!  I can't believe it's been over five deuces since the first Jimmy Bond flick hit the picture shows.
I'll never forget the first time I saw Jimmy B in action.  That "Dr No" picture that all the jabroulis were goin' on about.
I was giggin' backstage support at the Latin Quarter in Times Square when one a the house band, a guy by the name a Sammy Bidner, comes up to me and he says, "Wallnuts?" he says, "Ya gotta come over to the Paramount and see this friggin' movie!  Theys got a secret agent and a blonde dame wearin' the smallest bathin' suit I ever seen!"
And by working backstage support, I mean I made sure the showgirls were accessible to the high-end gamblers that frequented the underground gambling rooms upstairs and collected the kickbacks the club paid to the Gambinos.
Anyways, I ducked out a the Steve and Edie warm-up for Frank's gig and sat there mesmerized by the blonde Swedish chick with them big knockers in the skimpy suit with a knife in a thigh holster.
The movie was so good I missed Sinatra's whole set. Madon!
When I tole ole' Frank about it he had the projectionist run the whole flick for him at 3am after a gig one night.
That Sean Connery was our favorite. Until then we mostly thought Brits were Finnochs and never bought the tough guy image they portrayed in them war films. But Connery changed all a that. He was the real deal. Later on we got to know him and he hung out wit us.
When they was makin that "Diamonds or Forever" flick, they filmed some a the scenes in Vegas and Frank and Dean and the rest a the Pack were always on the set. Frank was pushin' to play the part a one a the gangsters who tries to rough up Bond, but the producers said no. So instead Frank banged Jill St.John so silly she missed two days a shootin'. So did me and Dean. Silly, I says.
Connery loved the guys so much Frank got him to go on a hit with a couple of Giancana's goons and he helped them dig the hole in the desert where the buried the skell. He wore his Tux an everything.
That was Connery's last Bond picture and then it was that Richard Moore character who was a lot more like the Finnochy Brits that we had come to make fun of and disrespect. He had a good run though and then they hired the next guy who was a total pansy and almost ruined the character.
These new Bonds ain't worth tree clams. Tree clams, I says. And this new Bond guy is ugly like that dog that Budweiser used to use in its commercials. Not my cup of Sambuca, if you catch my drift.