Saturday, April 27, 2013
Wallnuts After Dark: What's With All A The Boner Pill Commercials?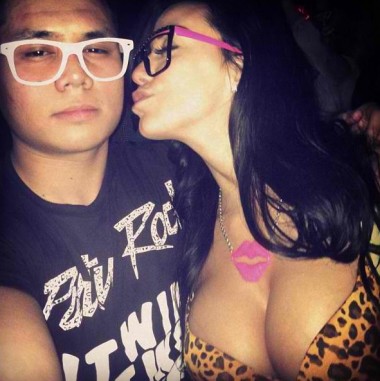 You know, I know guys sometimes have problems gettin' enough led in the ole pencil, if you catch my drift. And I think it's great that these pill companies coulda come up with some medicines that help the unfortunates among us get it up so we can make our lady friends happy.
But do we really need all a the boner pill commercials? I can't watch a friggin' ball game wit out seein' a ton a commercials with the guy and the girl sittin' in the separate bath tubs holdin' hands and the guy talkin' about ED.
Back in the day when Frank drank too much to get it up he had this home remedy where he'd take a hot towel soaked in Sambuca and tie it all up around his S n' B Combo – that's for "Schwanz and Balls" – like it was a Braciole! Then ole' Frank slapped at it with a leather belt until his schwang sprang into action. Usually after about 10-minutes a slappin' he was rarin' to go.
I do admit that the guys woulda loved the Cialis. Not cause they had trouble sportin' the man salute, but they woulda loved to see how long they could go. Believe you me, they wouldn't be callin' no doctor if they was lucky enough to score a 4-hour stiffie, and I ain't talkin' about no scotch and soda; they'd be callin' every broad they knew!
Plus they was always wit these crazy dames who went all night, like Mitzi Gaynor and Angie Dickenson, so why wouldn't they wanna keep up and go "O for O?"
I can almost hear Frank yellin', "Hey DW get me a couple a them pills! I wanna all night hahd-on that looks like one a my Uncle Nunz's Soppresate! (pronounced, "super-sod")" By the way, Frank never pronounced the "r" in hard-on. It was always, "hahd-on."
Now I myself have had occasion to enjoy what these pills can do for my love life. Mrs. Wallnuts loves a good 36-hour romp, so once in a while we scare up a couple a bottles of some good bubbly and go at it like all sorts of hammer and tongs until we passes out. She even brings along her best friend Connie every now and then. Three's company. Na mean?
So I ain't got nothin' against them pills, I just don't need to hear about 'em every two seconds when I'm watchin' sports.