Monday, April 15, 2013
Where's Creepy Hal?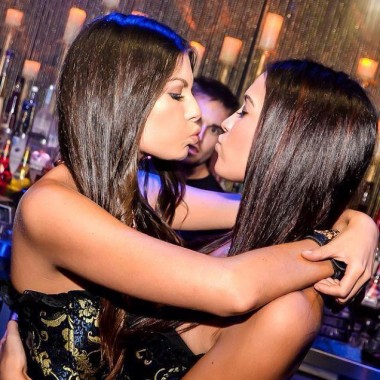 How's about a lil' Where's Waldouche for your Monday morning?
Somewhere in this pic of barely legal woo hotties with daddy issues and an affinity for singing late night off-key renditions of that Taylor Swift song about sitting in the bleachers, I've carefully hidden a Creepy Hal Waldouche.
Look closely.
Can you grow annoyed at his ruining of sapphic harmonance?