Friday, May 31, 2013
Friday Haiku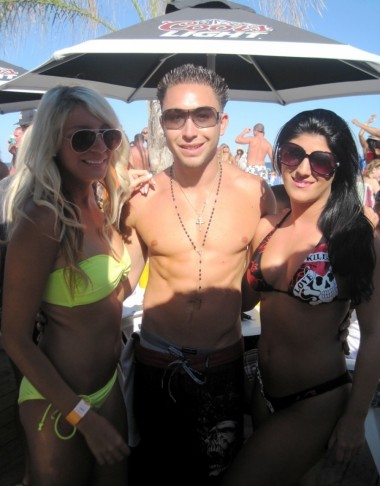 Pauly can't D.J.
Since the Coors Umbrella was
Fused to his neck-bones
Blonde mom brings her new
beau's adult kids to the beach
Pauly cuckolds dad.
— Douche Wayne
Skull tits has big schnozz
since her face hit the windshield
best done from behind
— Dickie Fingers
Interfaith bat mit-
zvahs a big hit with
Coors Light sponsorship.
— UFO Destroyers
Girl has cleft palate
Since the gyroscope was put
In her Monkey Hole.
— The Reverend Chad Kroeger
Her boob says love kills
But love has a little help
From hepatitis
— Dude McCrudeshoes
Pauly D's five head
like an IMAX movie screen
for sign of the bag
— Magnum Douche P.I.
Dark Sock recovers
From surgery. Haiku waits
The man is Narcos.
— The Reverend Chad Kroeger
I just woke up from
Lortab haze…O yeah, Haiuku
Fight thruoegh the Buzz. SOn.
— DarkSaosk