Monday, May 27, 2013
Happy and Pensive Memorial Day…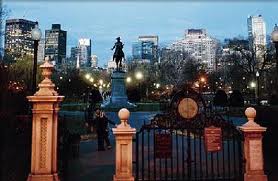 Today is Memorial Day. And so we honor the fallen. As Charles Blow reminds us, Memorial Day was created by freed slaves in honor of those who died fighting for the Union.
Let us take a moment and remember those who fell in all wars. But especially those idiotic and unnecessary wars. Which are most of them. Honor their memory today as I will. By mocking the shit out of anyone who argues to start even more wars so they can feel better about their small peepee or lack of sex life in high school.
Enough. No more sending young kids to die so old people can avoid the existential crisis of their own mortality. No more fake old men waving a flag.
War is tragedy as performance art. Entertainment for the lizard brain. Gothic horror performed solely to create emotive catharsis in the masses that gather to witness the spectacle to purge their own demons, rage, and hatred. From Roman gladiators to the MMA, the need to witness the blood purge is primal, impossibly strong, and hardwired into our animal DNA. But it is also that most primitive and vile tie to the tribal affiliations of our primate history. Enlightenment comes not by indulging these basest of instincts, but by acknowledging them and rejecting them. Douchebags preen as muscled up and oiled simian primitives to attract a mate for the same reason old people cheer on the young as they march into slaughter under cover of a flag. For both, the need for the spectacle of the impossibility of youth on display is the same. But war is the distillation of how this paradox ends only in tragedy, destruction, and waste. It is only in purging this desire through recognition, awareness, and maturation that true catharsis awaits. Recent American history is shameful. We can, and must, do better.