Monday, May 20, 2013
THE DARK SOCK RISES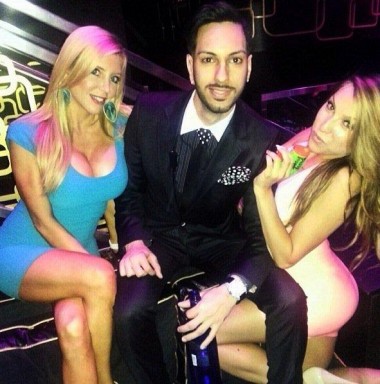 It's your favorite substitute preacher, DarkSock, here for another week at the helm while DB1 takes a week off. He said something about "High Colonic", which I presume is a sacred Jewish holiday or something.
Speaking of deep cleansing…the theme of this week's foray into madness will be Back To The Basics; purity of purpose. And that purpose is to mock the douchebag peacocks that fondle and soil the sacred giggle-woo-hottie. I think the accompanying picture here reminds us of why this site endures, much like a herpes rash. Take a gooood long look at this Trust-Fund-Lush-turned-Wall-Street-Pension-Gambler smirking at you from behind the silicone hills of Gold Digger Valley. Then write something angry in the comments section.
The brave new world of serious scholarly posts begins next, Dear Reader. Stay tuned.