Tuesday, May 7, 2013
Well Sheeiiittt….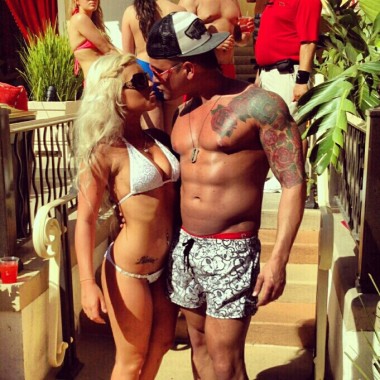 You humble narrator's quality HCwDB pics are just about in the red, aka kaput, aka outs. I gots the nothin's.
So you know what that means.
Tons of pics of Kisseus Vomitorious macking on assorted slutt hotts in the greater Las Vegas area, complete with douche pooch, until you, or one of your fellow denizens, snags some new quality pics for your humb narrs to mock.
Because that's how HCwDB rolls.
So beware. Until some quality pics come in, you're facing….