Monday, May 13, 2013
Your Monday Morning Meningitis-in-the-Pool Pic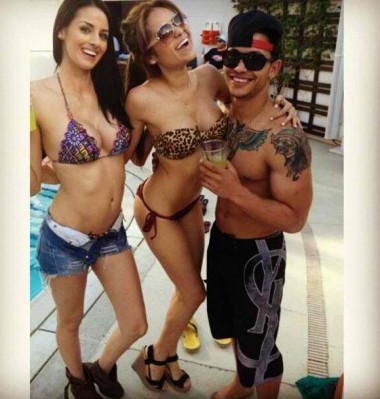 After last week's KV-infused threat to get more submissions, the 'bag hunters and huntresses have responded, and the hamper is full with smelly sweatsock atrociousness commingling with the tastiest of bikni martini hotts.
Like Kelli and Mia here. Two bottles of Vegas party hott water.
And DJ Shortrounduous.
Who just hasn't done well since the Goonies/Temple-of-Doom money was spent on hookers and blow.