Friday, June 21, 2013
Friday Haiku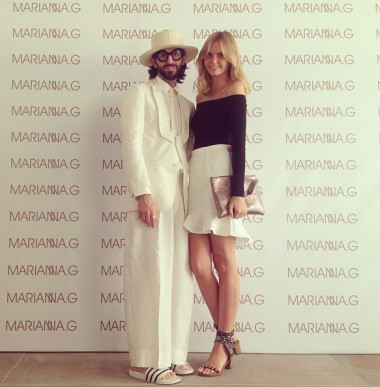 Guido Sir-Douchey,
Against the Laws Of Nature,
Won these Golden Globes.
Zoot Suit Menachem
Heidi Klum Hot regrets her
J-Date decision
— Bag em, Tag em
It puts the glasses
In the basket or it gets
The hose. Heidi-hose.
— The Reverend Chad Kroeger
The sunken chest look
is making a big come back
nice glasses douchebag
— Dick Lingers
The pith helmet says
"brave explorer" but the shoes
say "steam room valet."
— Douche Wayne
The Clit Whisperer
Soon, on the Oprah channel
Check local listings
— Vin Douchal
Swifty Lazar called
He wants his eye glasses back
But not the white suit
— DoucheyWallnuts
Hiding in his pants
creepy has two young Thai boys
rubbing him with oil
— Magnum Douche P. I.
his Bar Mitzvah suit
is perfect for new career
Tel Aviv doorman
— creature