Friday, June 7, 2013
Friday Thoughts and Links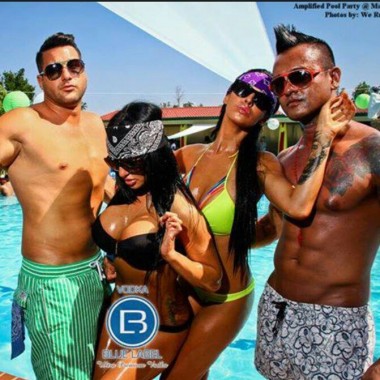 This pic is like microwaved turtle poo.
Simmering with sizzling micro heat.
I have no idea what micro heat is.
But I digress. It's Friday bitches!!
Kinda a piddling collection of links this week as your humb narrs found himself passed out in a pool of Tequila vomit beneath an underpass near where the 134 meets the 405.
Long story.
It involves illegal shipment containers, doughnuts, a moldy trampoline and a magical unicorn with the posterior of an enflamed rhesus monkey.
I blame Zapata and the Sandanistas.
Here's yer links:
Your HCwDB Buy Something After You Click this Link Link of the Week: Sure you're aging at a rapid pace, losing libido and depressed, but why not hang a poster and pretend that you're still in college
Posters of prostitutes are not what they seem.
Need the perfect gift? Say it with bacon.
Sometimes ya just gotta boogie down.
Douche Tags. Still out there. Still… uhm, well, I guess the word is douchey.
Okay, nuff of that stalling. Here's your pear:
Like a vanilla carnal cupcake of pedantic delight.
Enjoy! For the weekend is upon.