Friday, June 14, 2013
Friday Thoughts and Links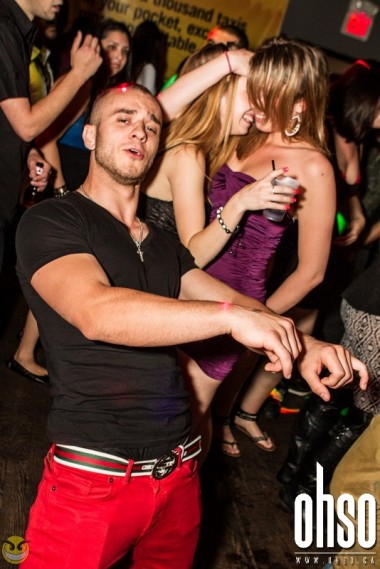 No matter the ups and downs of our world economy, no matter the ins and outs of politics and social upheaval, there will always be douchebags prancing in clubs, pretending to have fun as they desperately desire to pokey the bobble fondle.
Yet missing out of sapphic coital cuddling because of the need to impress a nearby photographer.
And so the Darwinian club cycle continues.
Like a washing machine filled with sea salts and puke and set on spin.
Here's yer links:
Your HCwDB 1980s-era New York Book Pick of the Week: "…and it made me uncomfortable the way this guy was eating a scrawny chicken wing and looking at me. You know, I just wanted to tell him to knock it off and be a person."
New Jersey. Ripping off the rabble with the douchiest of scams.
Cracked writes up The Four Douchiest Weddings Of All Time. Well done, childhood alternative to Mad.
But wait, what's that? New Jersey fights back. Well done, Garden State. Another article on the story from the UK.
Well I'll be dipped in dogshit.
Ever see Jesus Christ in a dog's ass? You have now.
Real Vegas is awesome. Real Vegas is not running with the Goose for a thousand dollars while bad techno pumps and paid-to-pose Woo Hotties pretend to like you.
The greatest art project of the year. I often do this, but not in the name of art. Humbug.
The best way to react to Pear.
Speaking of, my new reality show pitch: Pear Chasers. We're hoping to sell it to Fox.
Okay, you want real Pear. Well how's about this:
It's like a shmorgasboard of glute.