Monday, June 10, 2013
Rainbolio Drops a Deuce at Coachella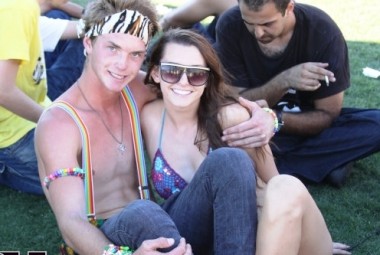 Sweet Pam, who meticulously fulfills the casting role of Hot Younger Sister of Your Best Friend in College, knows that slumming it for a weekend at Coachella won't get back to her quasi-BF, Bob.
That's what she thinks.
Turns out, Pam's bestie, Monica, actually began dating Rainbolio's bro, Tommy, behind the glowstick selling dude on the dirt road over by second stage.
So Bob's totally gonna find out by Wednesday.
Sorry, Sweet Pam. This Deuce don't fly.