Tuesday, June 4, 2013
Venus DeNecktattio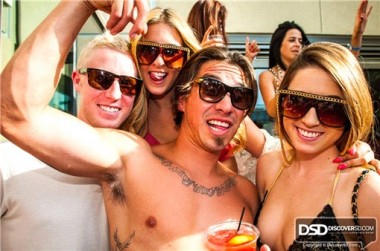 Hang Loose, Venus Denecktattio!!! Broski!!
Life is but a giant wave of pleasure and an endless summer of keggers and sunets, and no need to ever worry about dental insurance, I promise brah!!!
Cindy slums it, but her endless summer ends on Monday morning at 9am when she'll be back at work at the temp agency and hunting for the waspy businesman with the white BMW, ideally named Chad or Kal, but Cindy's not picky on names, and while he'll have a mild case of alcoholism and a major case of emotional repression because he was bottle fed, Cindy will make do. Boobies.